Cotati Directory

Business, Merchants, Professionals, Students, Churches,

Realtors, Real Estate, Loans, Mortgages


Cyber World Tours

We taylor custom itinerary for day and multi-day programs.  We proudly feature multi lingual professional tour guides and tour managers. Inclusive of our itinerary we book for restaurants, excursions, entrance fee, and only the finest Deluxe motorcouching.

Our team will monitor 24/7 your tour from the inception to the end.

We educate, entertain and are of value to your clientele.

San Francisco Bay Area, Wine Country, California, and Western States.

Bankruptcy

1120 College Ave

Santa Rosa, CA 95404

(707) 522-8118

Details: Representation at a fraction of the cost. Free initial consultation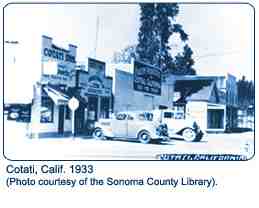 Cotati Directory - Support - Link Exchange: Tel 800-314-Nine814

your html snippet